Corn Tour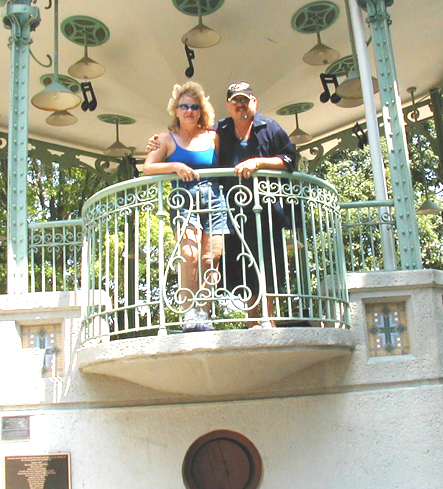 Joey & Leslie stand in the bandstand where Joey played as a
youth, along with friends who later became members of Tom Petty,
Chaka Khan, Michael Jackson, Little Feat, Roy Orbison, and Madonna's bands!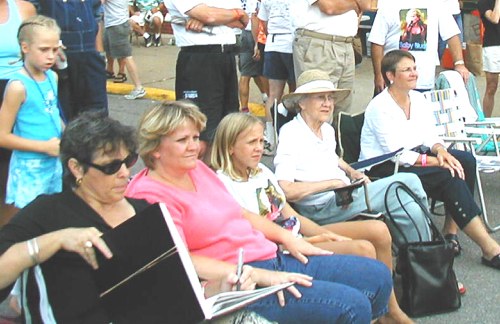 Leslie's family heard her sing for the first time as a
professional, in front of 20,000 people!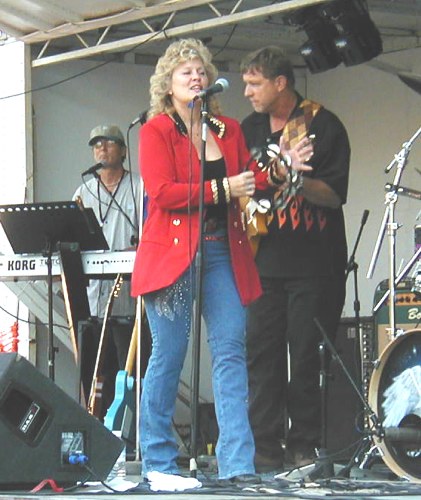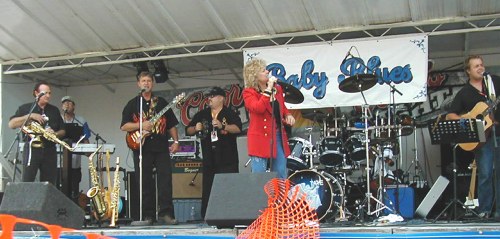 Makin' new fans!!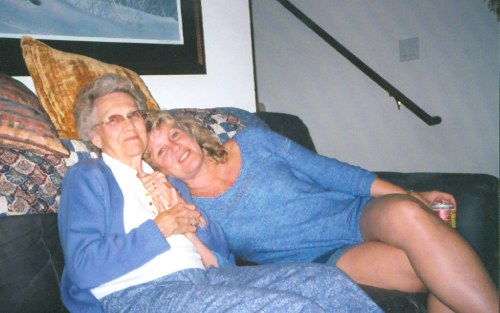 This made the whole trip complete!
Going home after the show, with Mom!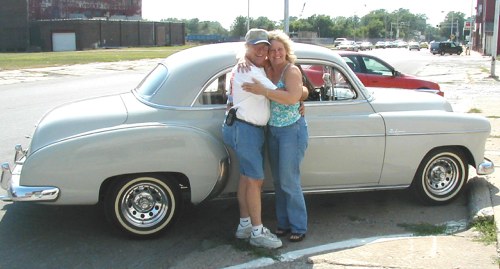 Miss Baby Blues trying to talk Bob out of his prized auto!
Bob doesn't seem to be resisting. Good job, Miss Leslie!
The show at Hot Shotz, in Joey's home town,
Oskaloosa, Ia., brought out a lot of old friends.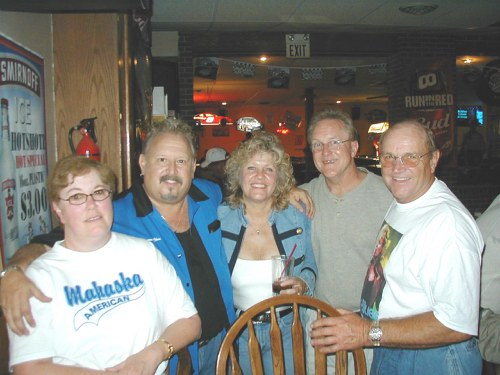 Joey, two babes, and two Bob's...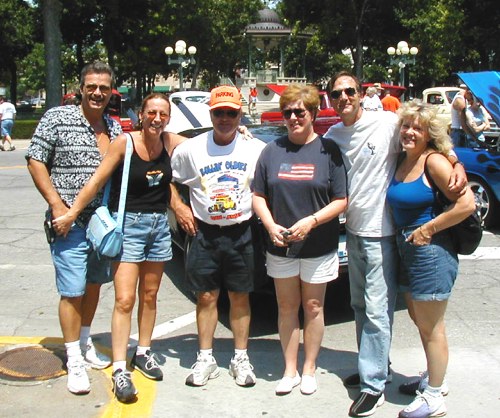 Playing tourist on the streets, looking at all of the
custom cars, the next day!!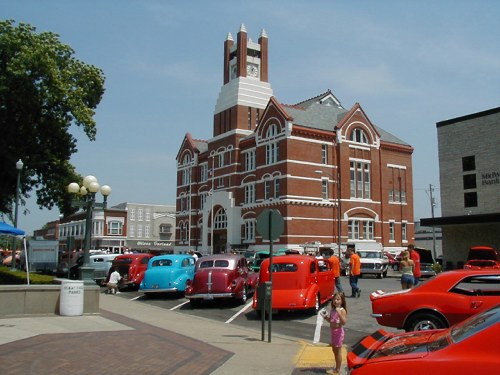 Courthouse in Oskaloosa, Ia. background has a lot of
labor from Joey's grandfather in it's history, as it was being built.
He was a master German wood craftsman, who did much of the interior woodwork.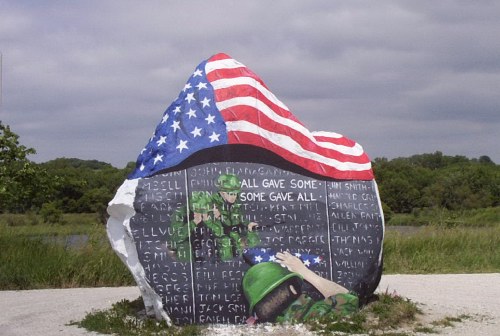 Artwork painted on a rock along the Iowa highway...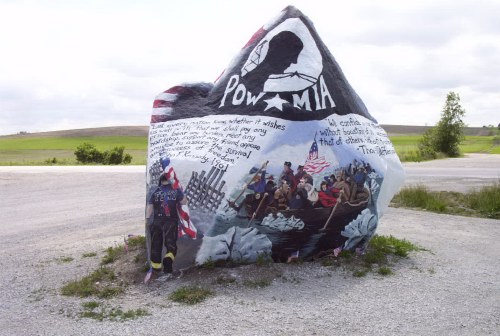 Another...
Another View
Interesting, isn't it, how our love of America
is expressed in so many ways...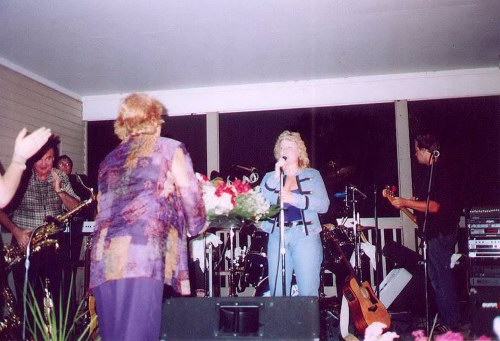 Flowers were presented to Leslie from
Terri Hession at her concert for her
high school class, on our final show.
This was Leslie's gift to her class, at
their reunion, in Knoxville, Ia.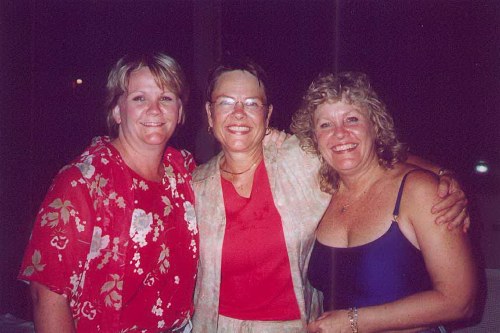 The lovely Voyce sisters.
Kerry, Stef, and Leslie
(You should hear them all singing together!)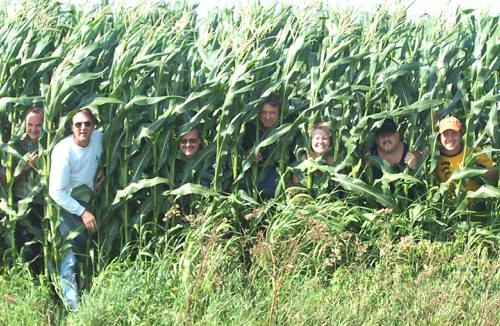 The "Children Of The Corn" tour was a great success!!
As soon as we're done recovering, we just might do it again!