News & Events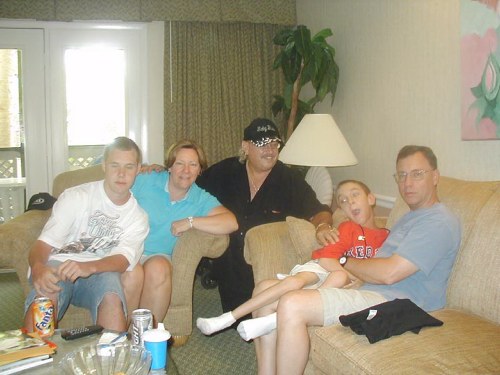 Pictured here is young Eric Brolin, and his family, from Boston, MA. Eric is
the latest of our young friends that we have helped with "Change A Kid's
Life, Inc." Eric and his family visited Sea World & Disney World on
their recent visit to Orlando.
It is with the deepest regret that we must
announce the passing of our dear friend,
Dave Feister, of the Legendary Groove Monsters,
into the arms of our Lord. Dave was an incredible blues talent, and he is already missed.
To find out more about Dave & his music,
go to: www.groovemonsters.com
Welcome Emma!! Our beautiful teacher & friend,
Tara, and Anders brought their new baby, Emma on
a visit to SLAM. Congratulations, she is so beautiful!!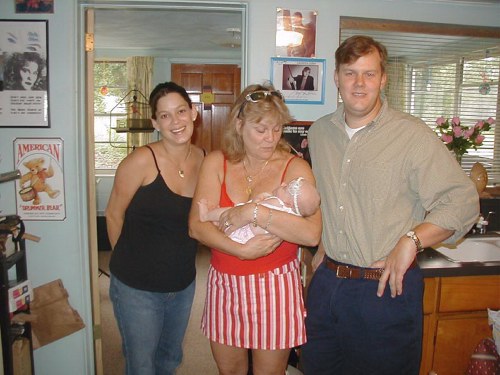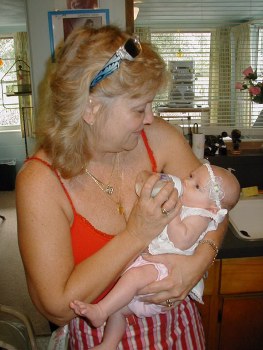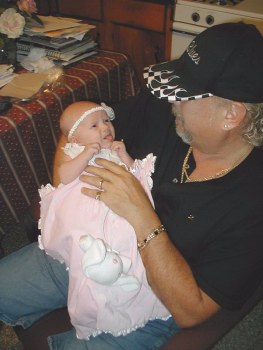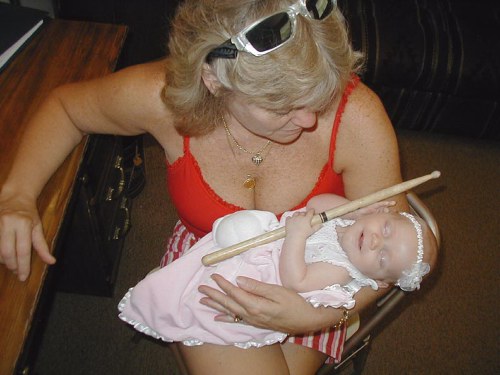 We can't wait for her to start her first lessons!!!
We did it!! we're back from wash. d. c. !!
go to "wash DC" & "wash DC 2" pages to
see all the fun we had!!
"Havana Nights"
(Up the I-95 Tour)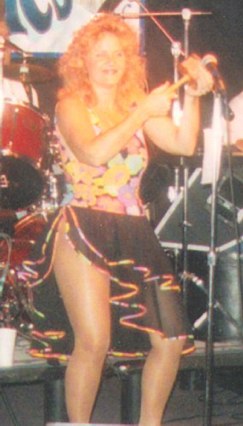 to everyone at "the bungalow", thanks for partying with us!!!!!!
check back here next week for
more new photos as they come in!!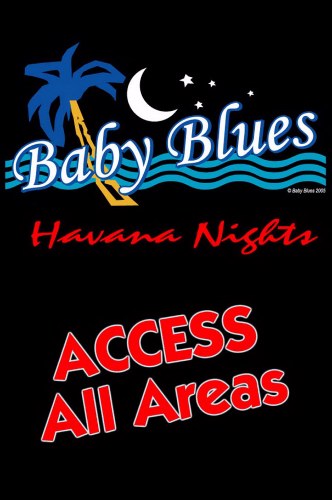 This article on Joey was just published in Homesteader
magazine. It gives some history on Joey and his family,
and it discusses our new non profit corporation for kids
called "Change A Kid's Life, Inc." Following the article,
we tell you a little bit more of our new venture for kids.
In our ongoing efforts to make this world
a better place for kids, we have now
formed a new, non profit,
501 (C) (3) corporation
called "Change A Kid's Life, Inc."
whose sole purpose is to create events
which will raise money for free health care
and educational needs for children and
families who are in need of a helping
hand. We realize that there are many
in our world who, because of financial
difficulties which are not of their making,
cannot afford needed surgeries for their children, and the expensive aftercare that
is required. We also realize that there are
those children whose situations are
terminal, and we are pledged to lend a
helping hand.
Please watch for our concerts, which will
be called, "Jammin' For Change", our
golf tournaments, our Harley poker
runs, our blues and jazz festivals, &
our silent auctions, and be
a partner with us.
Help us change a kid's life.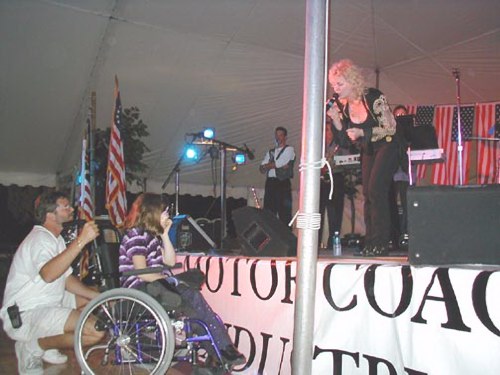 Miss Leslie at one of our concerts,
raising money for health care for kids.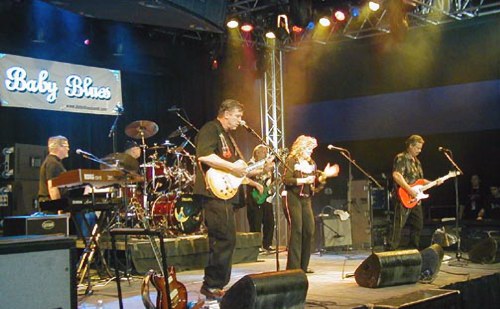 Baby Blues was just in the Studio at "Full Sail
Recording", producing a new concert video.
Go to "Full Sail" to view the photos
from the shoot!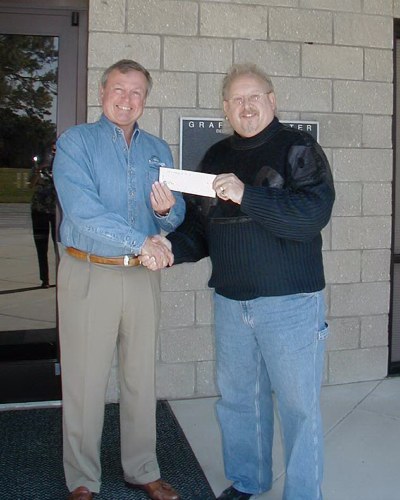 Our drummer, Joey Eberline, presenting another
check to Ben Brown, Administrator for Florida Elks
Children's Therapy Services, for $8,000 from our
latest "Swing For The Kids" concert weekend. This
was our 7th year of raising money for children in
need of surgeries and after care. Baby Blues loves the kids!! And, we sincerely thank all of our friends,
Elk members, and bands who helped us make it
happen!!!
"Swing For The Kids"! Our 7th Annual
festival to raise money for health care for
disadvantaged children in Central Florida.
We raised thousands of dollars for disadvantaged kids! Photos have
been published!!!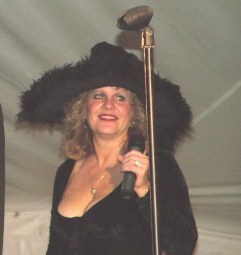 We played for the 2nd Annual Oxygen Bash
at Orlando's New Harley Davidson dealership,
raising money for children with lung problems.
It was a very successful night, with over $40,000
raised!!! Our show was a lot of fun and some new
photos have just been published.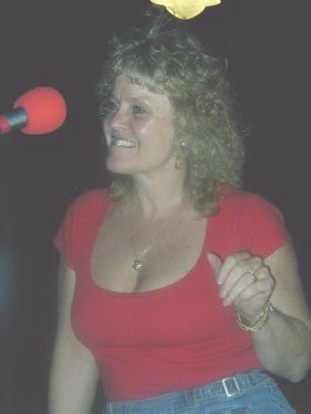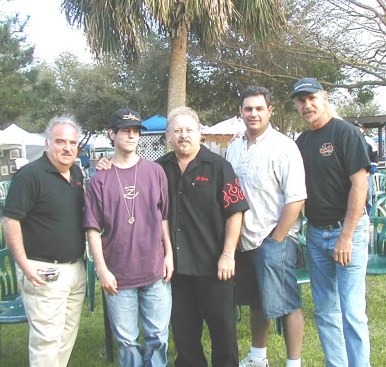 John Pappone, Ryan Palm, Joey,
Adam Cocio, & Billy Albee came to our
Lakeridge show. John & Adam are
with Zildjian, located in Boston,
home of the World Champion Red Sox !!
Also, lotso new photos from
assorted concerts like the
Pierhouse, the Central Florida Fair, etc. were just published on
our "New Concert Pics" page.
See, there's always something
interesting and new to view on
the Baby Blues web site!!!
We look forward to seeing you
at our next show!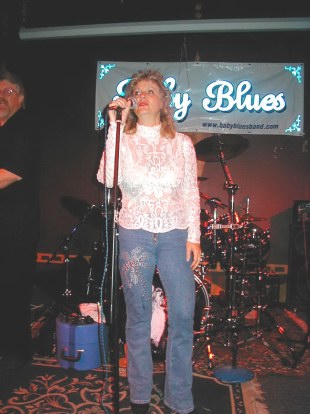 Joey Eberline is endorsed by Zildjian Cymbals,
and Zildjian sticks!!!!
Look at the photos! They sound
great & they look great!
Zildjian & JOEY!!
What a combination !!!!!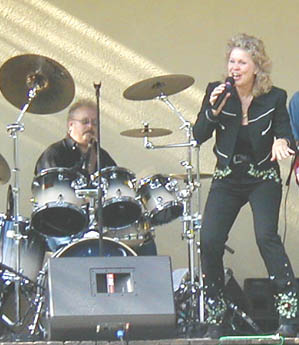 Check Out Our Calendar & Join Us
For Some Great Events In The
Coming Months!!!!
Check Out Our Calendar At: