Shelter Concert

The Concert For The Homeless
On a hot Saturday in Florida, on Sept. 20, 2003, stars of Television, Movies, and Music
came from all over the globe to bring a new awareness to the plight of the homeless in
Central Florida. It was our goal to help raise money that could complete the construction
of a facility where the homeless individuals and families in Central Florida can be treated
for their health needs. There were seven stages, and over 100 performers of every kind.
These are just a few photos from our stage at the amazing METROPOLIS nightclub in
Pointe Orlando, where BABY BLUES was the headline act. It was our pleasure to have
as our guests, David Carradine, George Cummings, of Dr. Hook, and others during our
nearly 3 hour concert. Enjoy the following pages: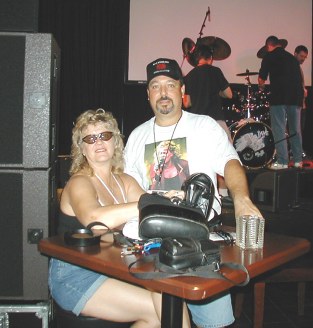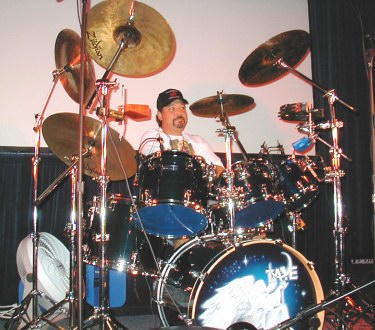 Miss Leslie listens to her C.D. of new Matty sound checks the drums when they're
songs for the show with Matty Straus. all finished with the mics set-up.
Then came the BABY BLUES show... First Miss Leslie got their attention...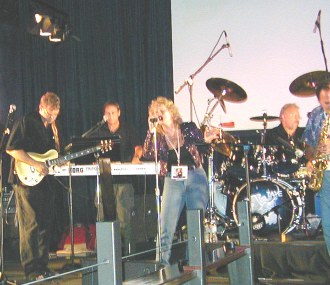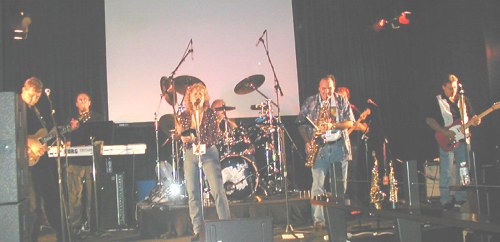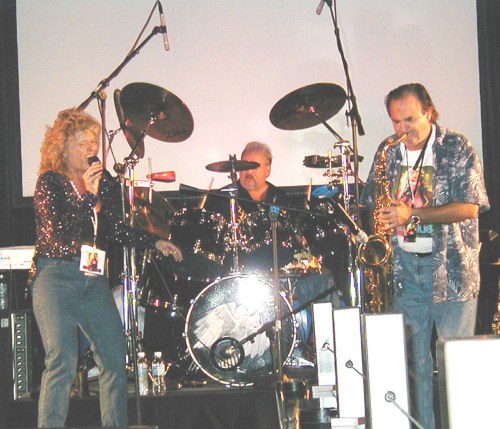 Leslie & Dr. John Oyler on sax, what a combination!!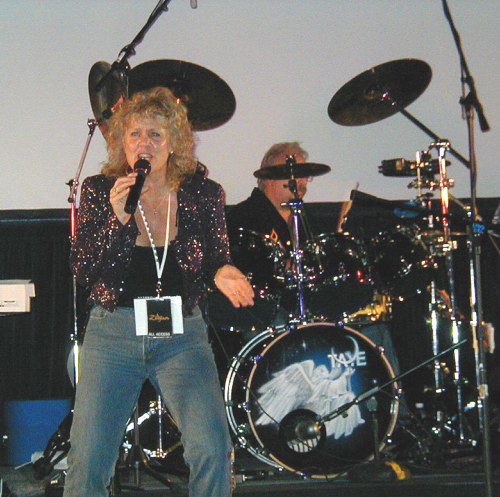 This is what a BABY BLUES show is all about!!!!!!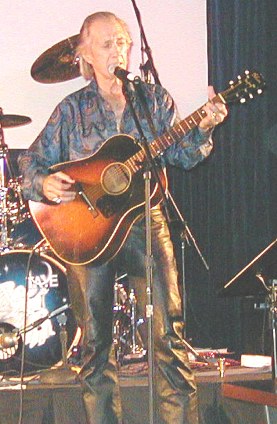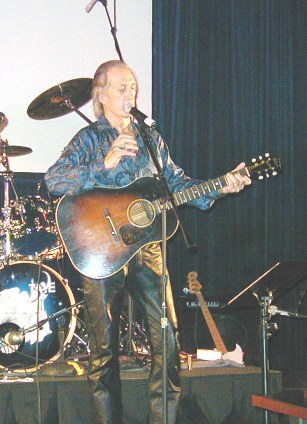 The first guest star out was David Carradine.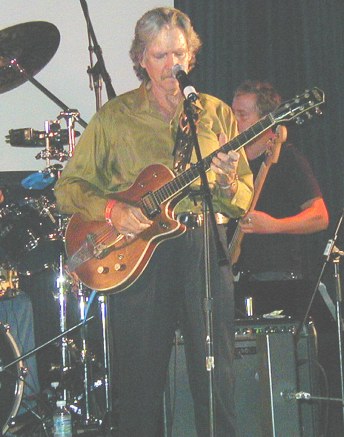 Next, was George Cummings, star of "Dr. Hook".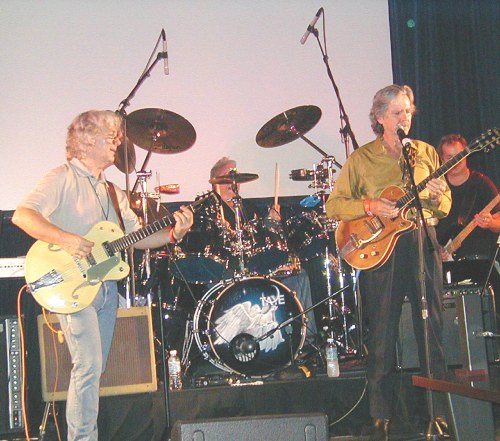 That's Peter Van De Zant, lead guitarist for Holland's rock band, "Focus".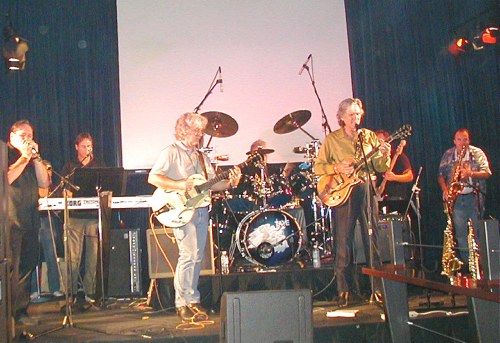 Ken Hatley, touring harp player for the "Drifters", "Temptations" and
Jethro Tull jumps in.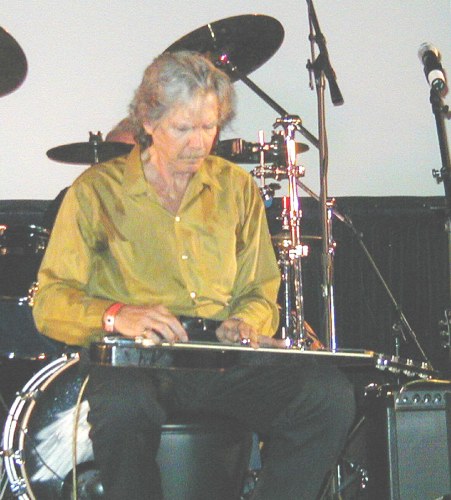 This kind of lap steel work is nearly a lost art. George's lap steel work has
been praised by legends like Jimmy Hendrix & Jim Morrison
and Stevie Ray Vaughn!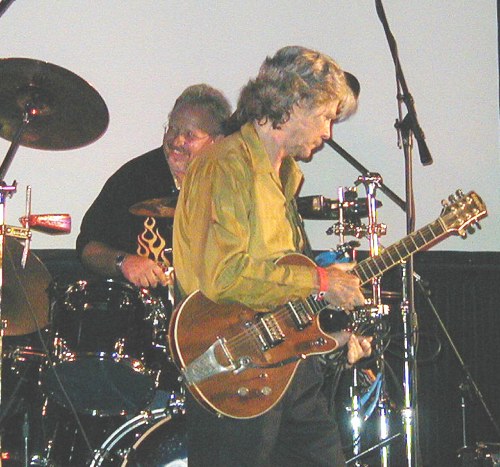 Nights like this should go on forever!!!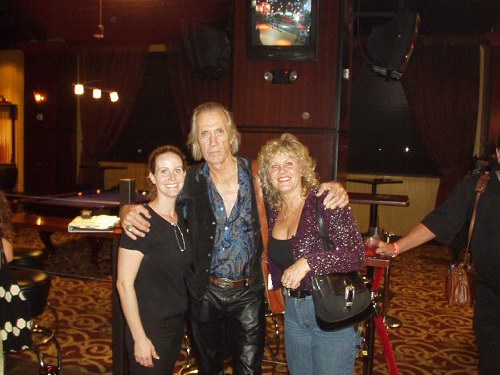 Elizabeth Kurtz, our Promoter, David, and Leslie
Thank you, George, for blessing us with your great music!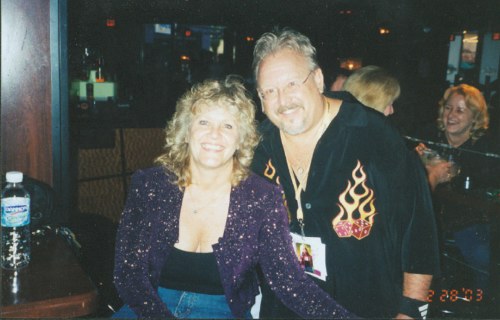 What a great ending to a hard week of rehearsals with our guests!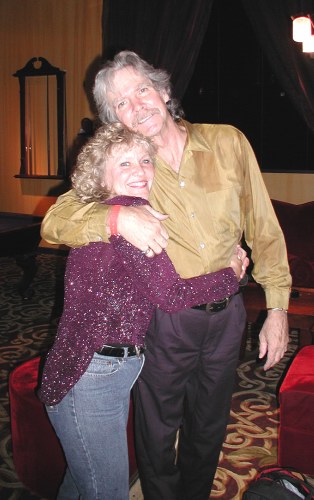 Please come back to Florida & play with us again.
We love you, George!
We'd love to be on the cover of the Rolling Stone with you!