SLAM DAY

On Sunday, March 13th, 2005, we held
our 4th annual S.L.A.M. Day at the
Central Florida Fair, in Orlando, Fl.!!!
Our students took to the stage to perform
their award winning solos, duos, trios,
and original band compositions. The
weather was beautiful, the crowds were
festive, and received our SLAM students
with great enthusiasm. Photos from their
day appear on the following two pages.
In the interest of internet security, we are
no longer publishing the names of students
or staff, along with their photos, just photos
of the event itself. Please enjoy: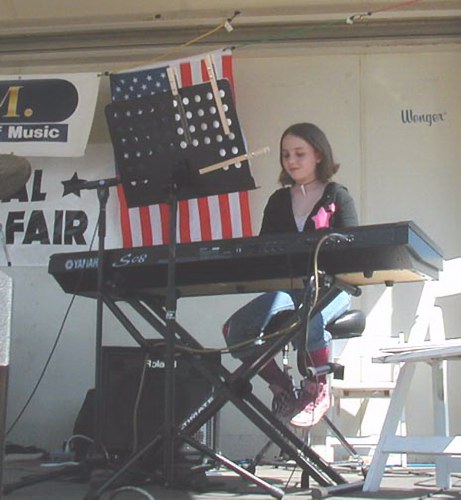 This year's event began with a special song, surprising her Father,
who had flown in from an out-of-town project, for the day.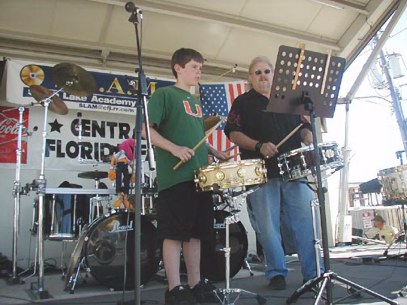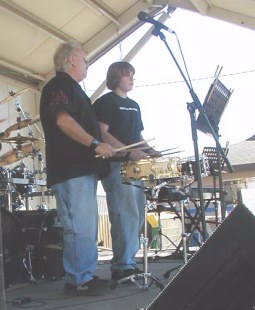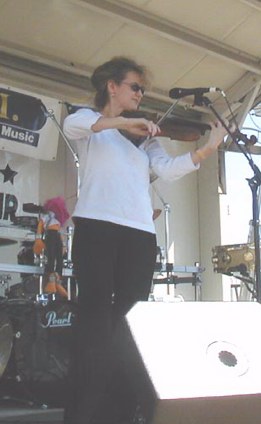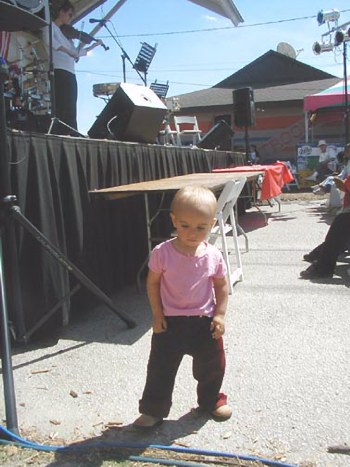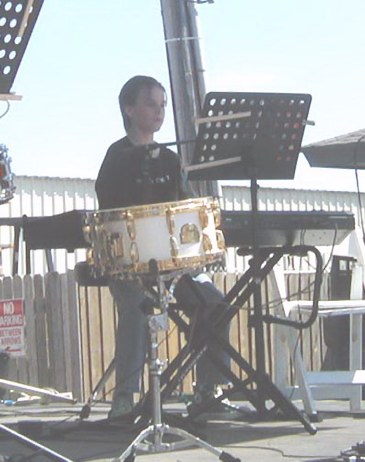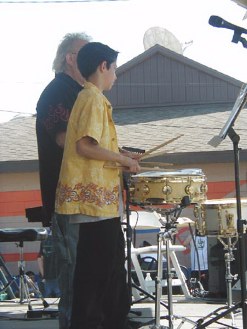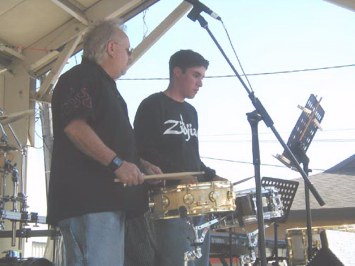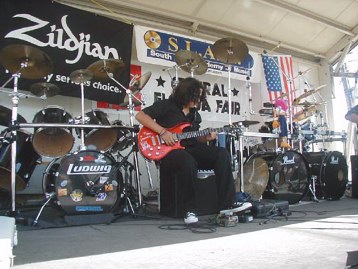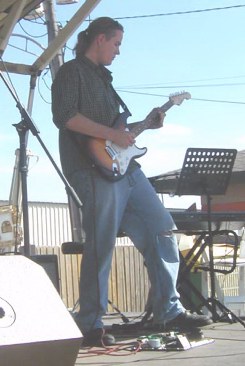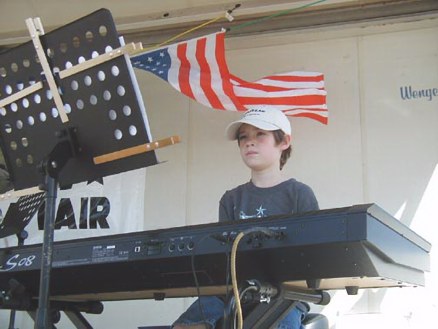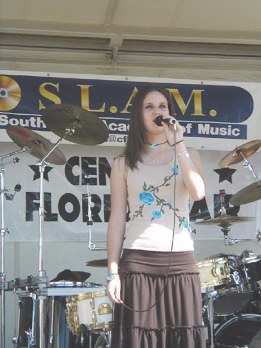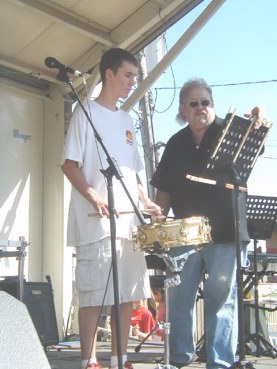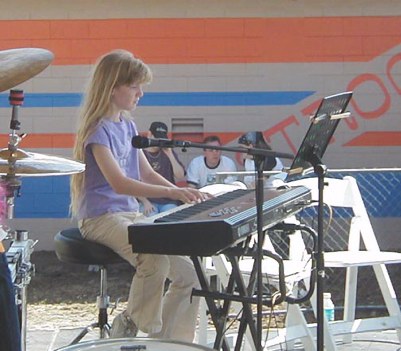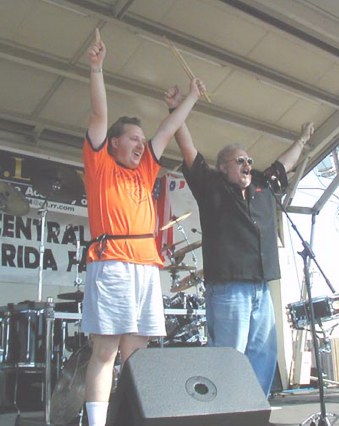 "Thank You, Orlando!!"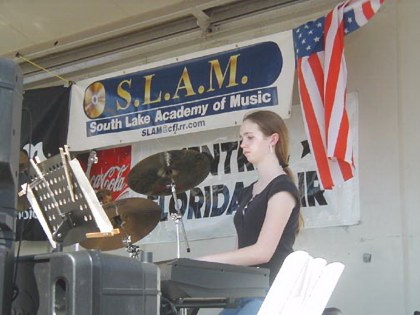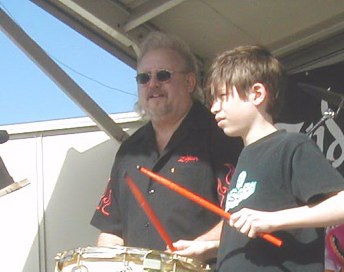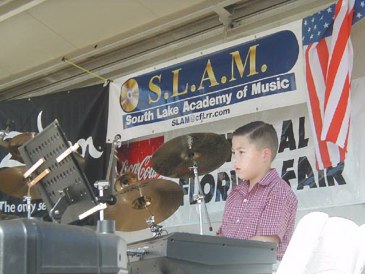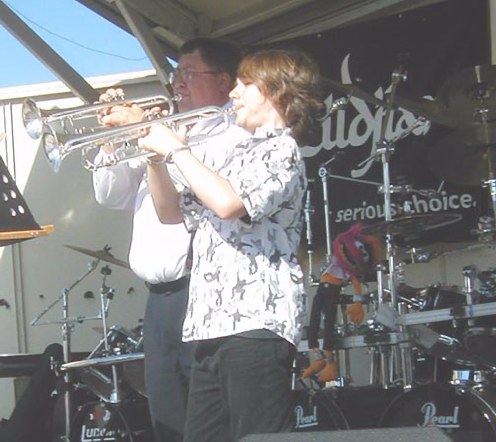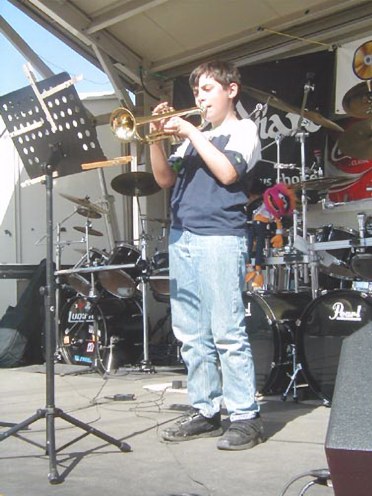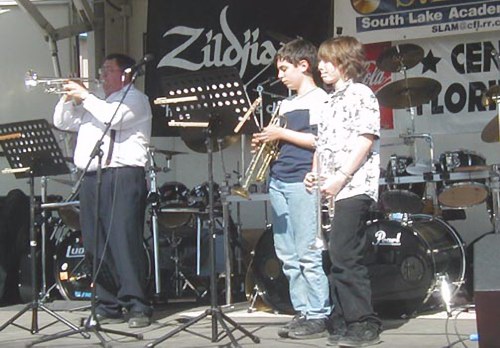 A very special thanks to Ellen Gordon
and her staff at the Central Florida Fair,
as well as The Media In Ministry for their
great sound support for our show. Now,
go to SLAM DAY II for more great pics!!