"Swing For The Kids 3"

Our closing act for this year's festival was chosen after
Leslie & I saw her in concert at the Hard Rock, in front of
a crowd that would not let her leave the stage. We spoke
to her managment company, headed by Melissa Foxx,
whom many of you would recognize from her shows with Real Radio 104.1, and asked if we could get Linda to help
us with our project for the kids. Melissa, we love you for
all of your help! And now, for our headline entertainment
for "Swing For The Kids, 2004!! We give you: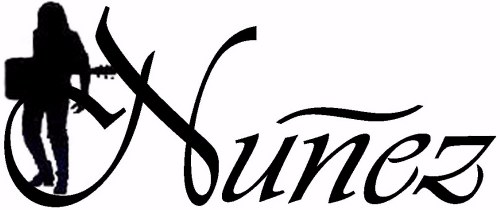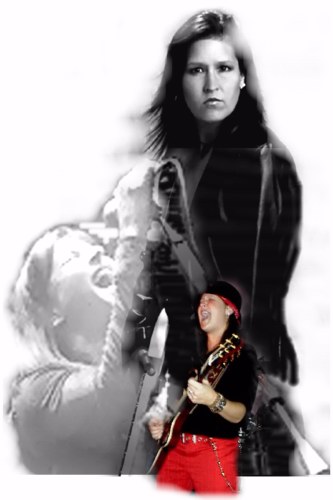 To even begin to explain to anyone who was not lucky
enough to be at Linda's show, terms like, "What a night!"
and "What a show!" , have to be used. Her band was tight,
and she opened her performance with a great acoustic
set that made the crowd feel as though they were sitting alone with her. By time the whole band came out on stage, Linda had already won her place in the hearts of the audience. Here just a few photos that cannot begin to
capture the magic of this great young star on the rise: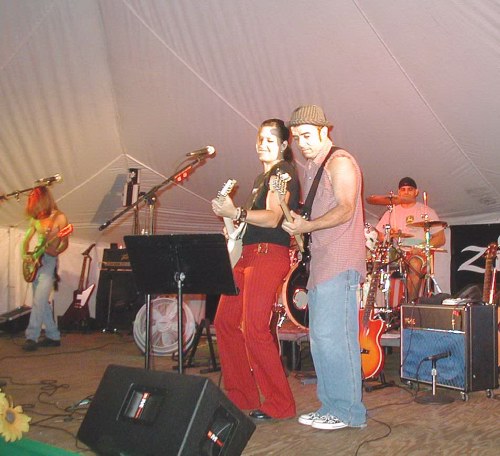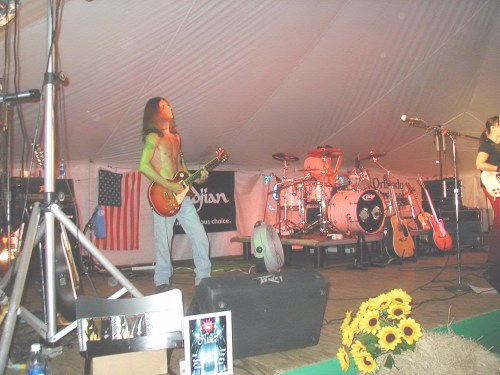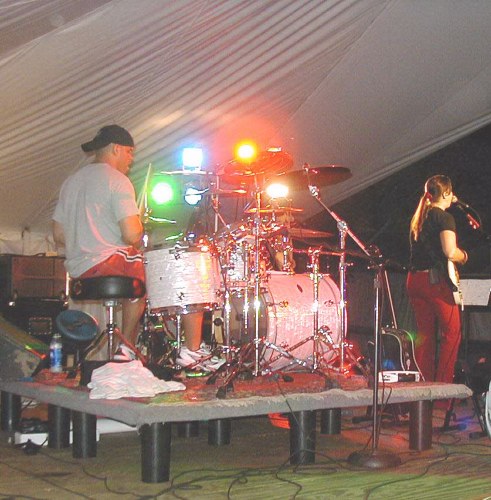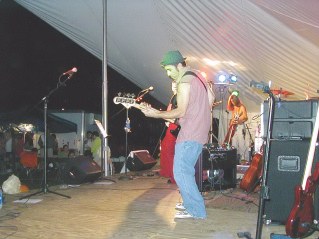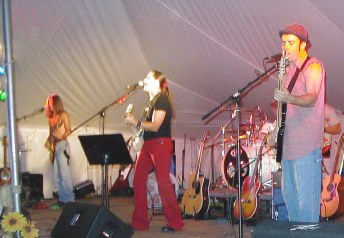 V-Man, you rock!!!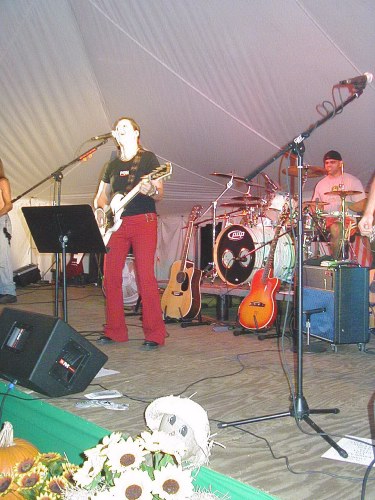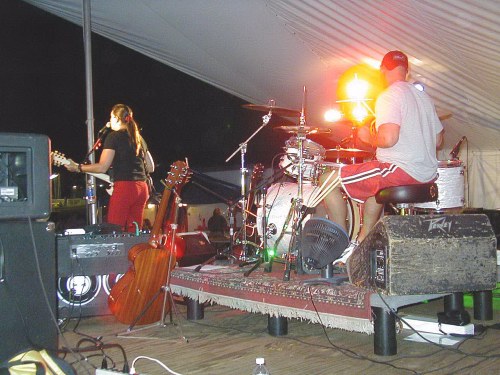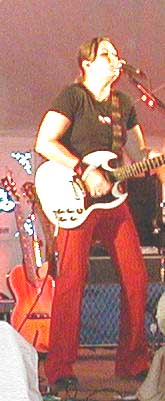 Linda, Thank You so much, for helping us help the kids
who need our help the most! Your performance was one
we will always remember.
Please come back & visit us again.
And as the bands started to tear down their gear, and the shuttle buses began to take the audience back to their cars,
we said goodbye to another fabulous weekend at Minneola
Trailhead Park. We cannot say enough to thank the staff of the City of Minneola, the staff of Events Unlimited,
the sponsors of our weekend, the great B-B-Q teams who
competed for the State Championships, Judy Otterbacher, with her great carnival midway, and our many Elks and
friends like Bill & Susan Mims, and Richard & Tracy
Maline, Richie Parker, and so many others who lent
their talents, time & resources to our weekend for the
kids. Especially, the City of Minneola, who allowed us
to host our event for misfortunate children in their
beautiful city park. To one and all, we say "Thank
You!" and express the hope that you will allow us
to be apart of your Minneola Fall Festival next year!
And now, just a few of our Elks & friends who worked
so hard to make this weekend come together for the
children of Florida Elks Children's Therapy Services: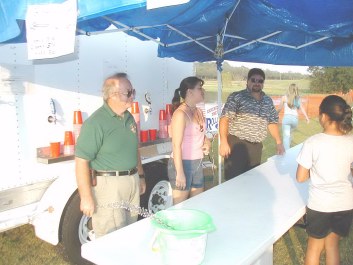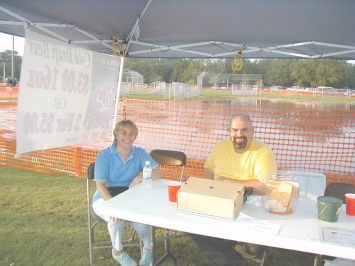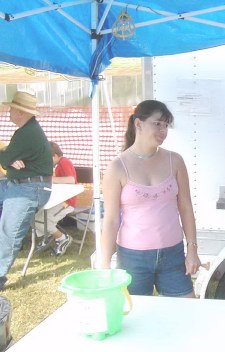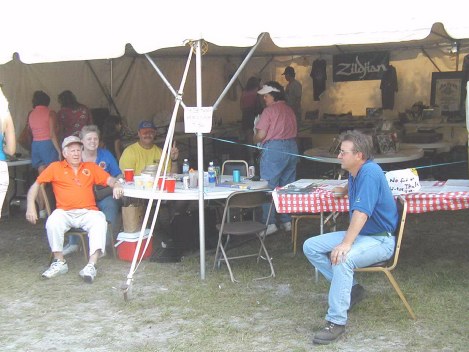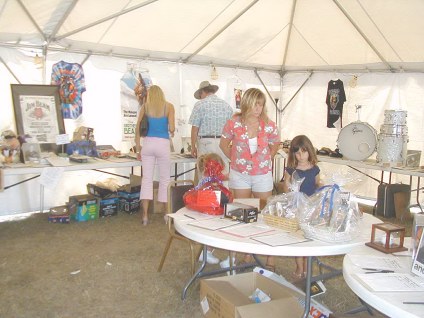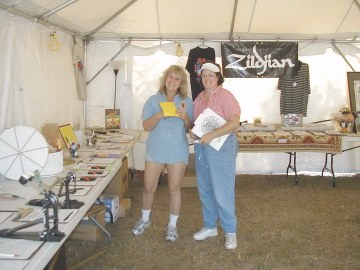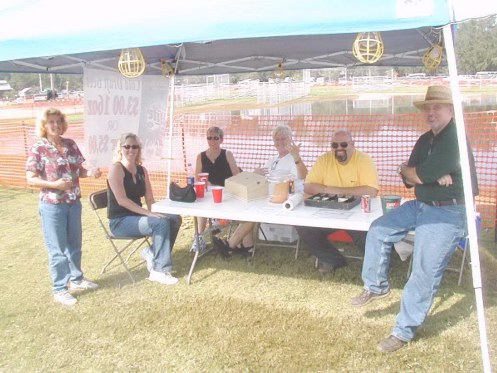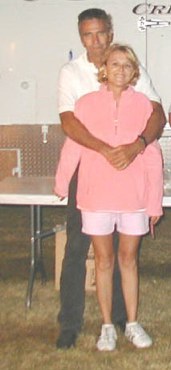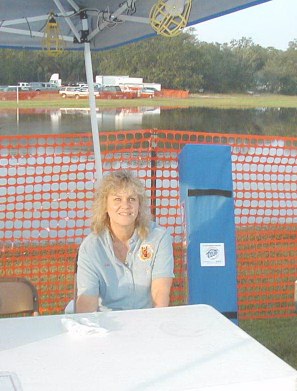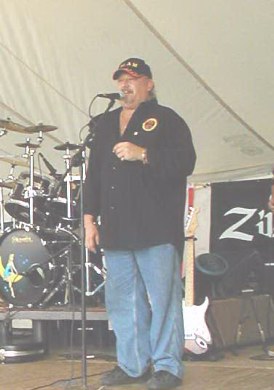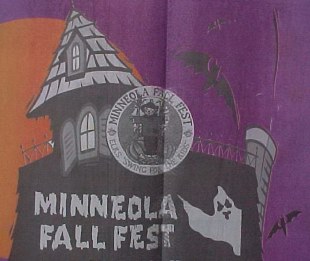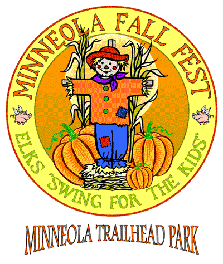 We thank God, we thank the City of Minneola,
we thank all of the bands, we thank Red & Cathy Slack with Positive Power Productions, we thank
the Orlando Sentinel, we thank Schenck Distributors, we thank all of the hard working
Elks of Clermont-Groveland Elks Lodge #1848,
and we thank all of our sponsors, donors,
and friends who allowed us to have this
great weekend for the Elks kids!
And, a very special thanks to Zildjian
cymbals & sticks, & Premier Drums!!!!
Our sincere thanks & love to you all!!!
We look forward to seeing you all next year!
Joey & Leslie Eberline, and Lou Rosado, co-chairman
"Swing For The Kids, 2004"