"Swing For The Kids 2"

Day #2 was also a beautiful day.
God truly blessed our event for the kids!!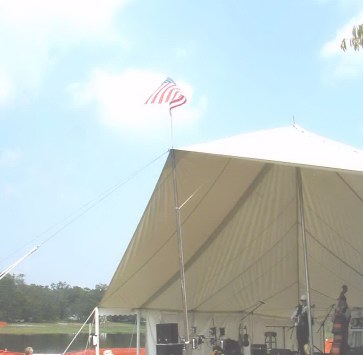 The Clermont Middle School Falcon Jazz Band, under the direction of Doug
Yopp, returned for a second year with a fabulous new show that brought
the crowd to their feet. What a band!!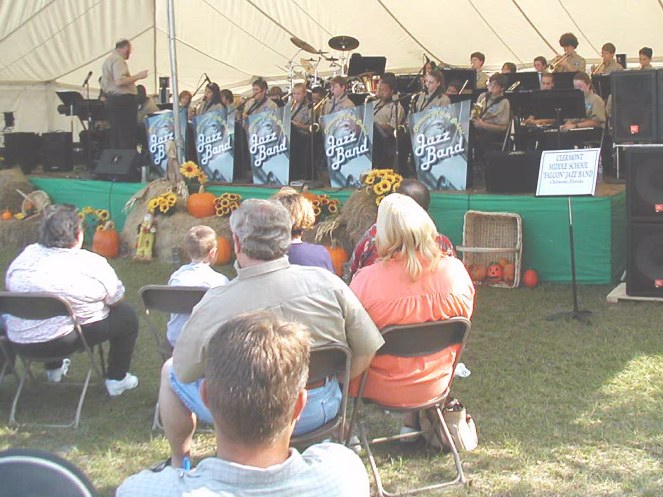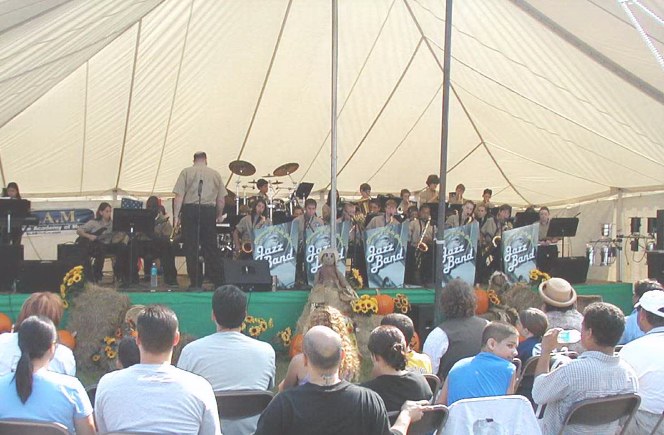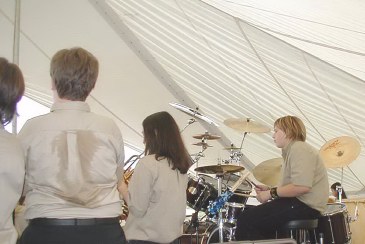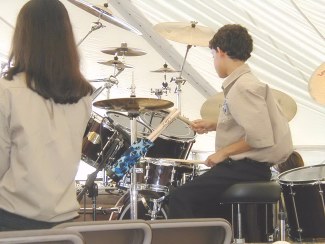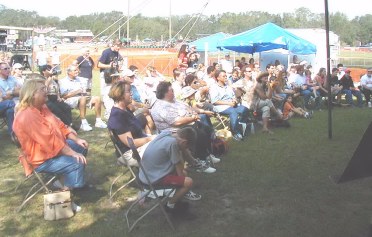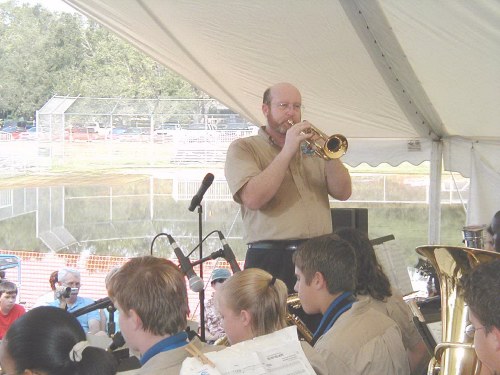 Great concert, Mr. Yopp!!
Next on stage was Carl "Creekmud" Callier, accompanied by his son,
Wesley, and daughter, Cecilia, and band "Earthdown". Their show was
a great collection of original music and classic rock!!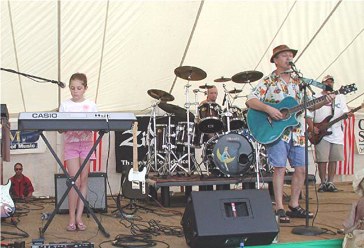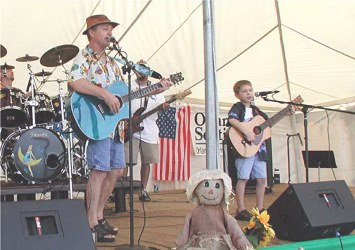 Next came the always requested "Blackwater Creek Bluegrass Band".
They are with us every year & we love 'em!!!!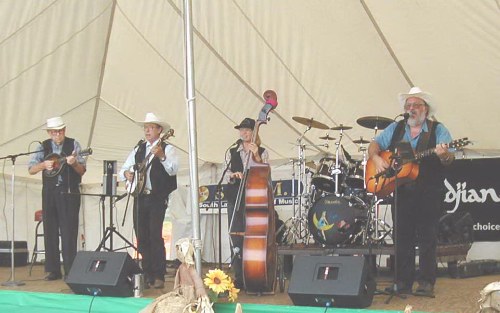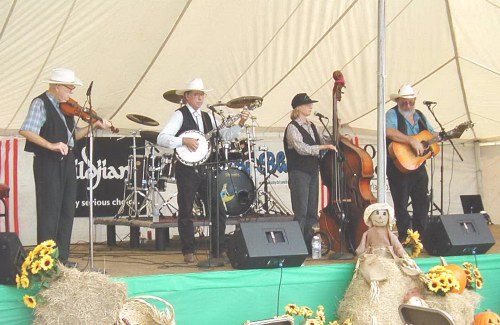 Bluegrass just doesn't get any better than this!!!! Thank you, Ocala,
Florida, for sharing your finest!! Please always come back!!!!!!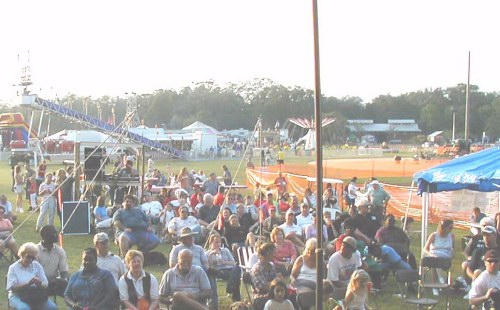 The next act on our stage was the Cotton Davis Band, also a returning
band who always gets the crowd moving, now featuring Julie up front!!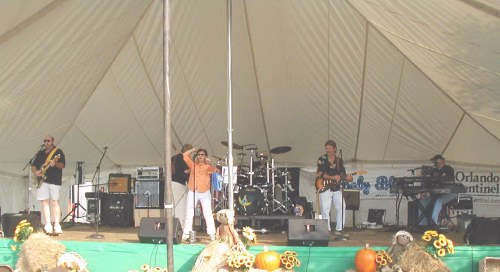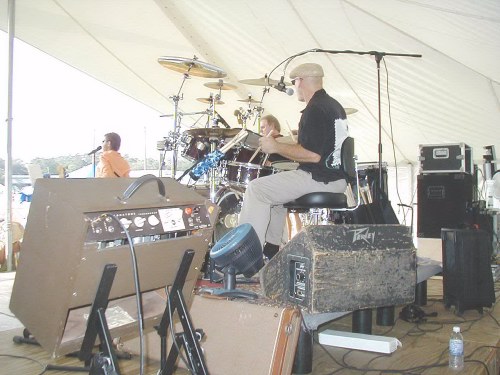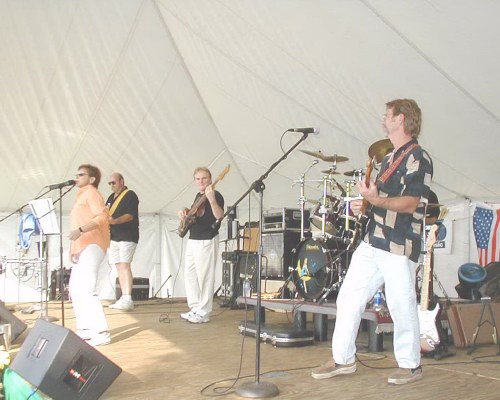 Smokin' guitar, David!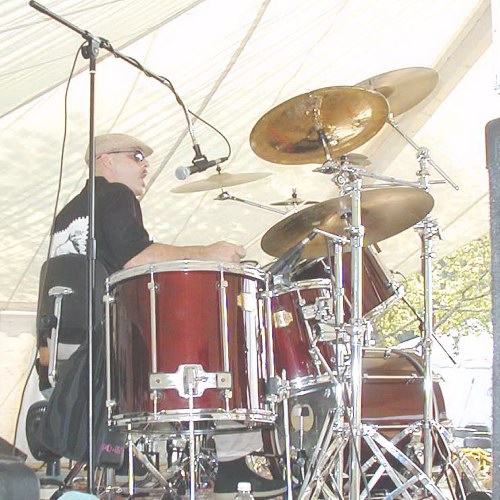 Thanks for coming back to help us again guys! Another fabulous show!!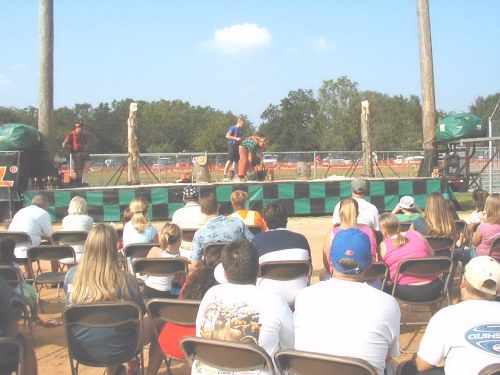 While all of the music was going on at our main stage, the great Fred
Sheer's Wisconsin Lumberjack show was entertaining the audience in
another section of the Minneola Trailhead Park!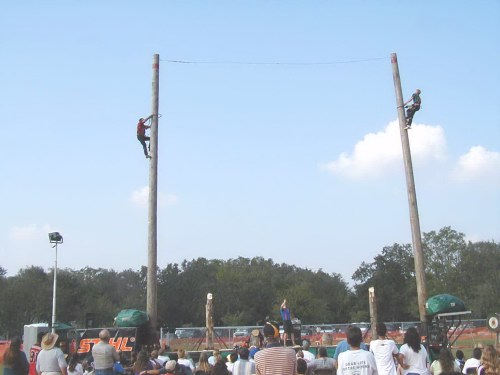 Don't try this at home, these guys are World Champions!!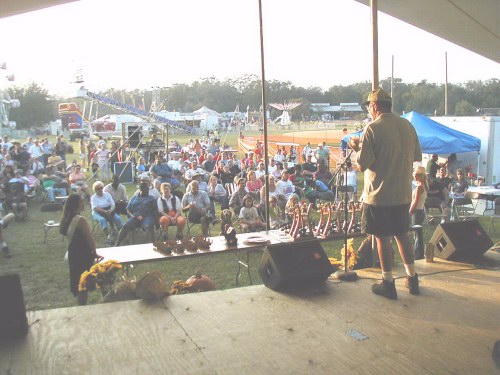 Next came the Barbique awards. This year's competition was proclaimed the
Florida State Finals by Gov. Jeb Bush. And the very best teams came to
our event to compete. Ummmmm!!! Boy, was there some great B-B-Q!!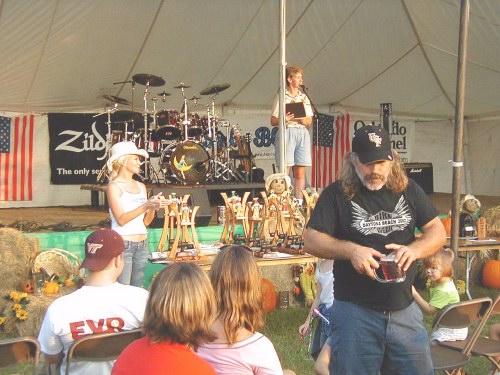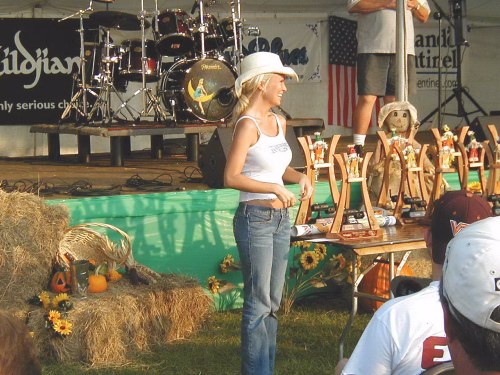 Want to try & win a trophy next year, guys??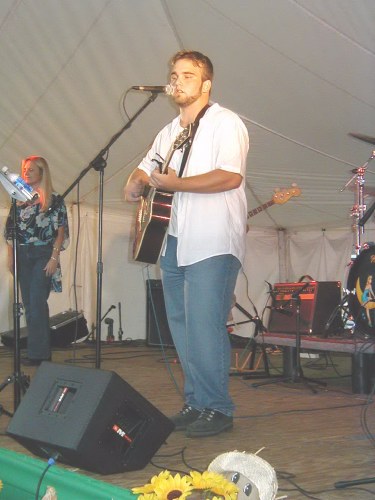 The evening's entertainment got underway next with the
Johnny Bulford Band. Fresh from recording & engagements
in Nashville, Johnny's original music and great voice won the
crowd over quickly.
Johnny's band features some of the best pickers in Orlando!!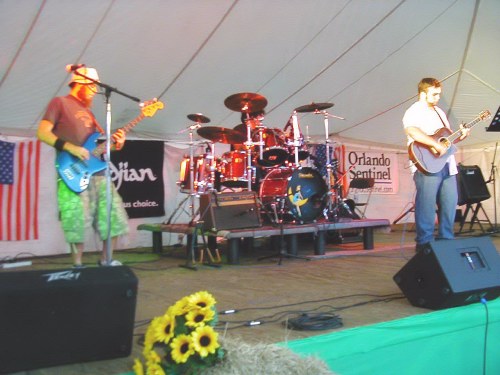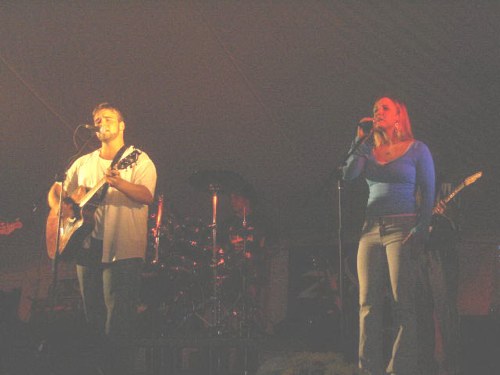 Johnny's sister, Ally joins the show with some great backup!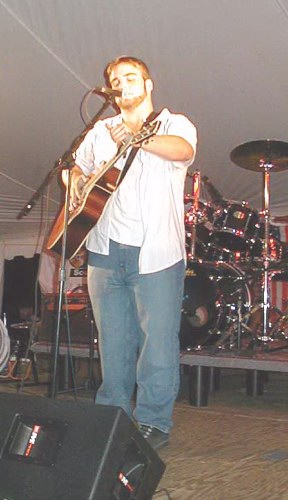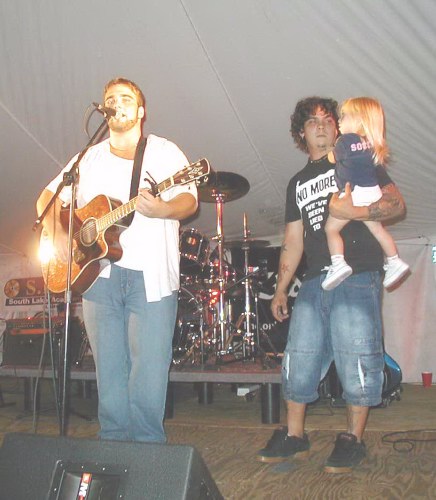 Johnny played an encore that was written for his own little cousin.
Thank you Johnny, for giving us your music for a second year!!
Now, for the finale to our festival, please go to "Swing"
page #3...