Action Shots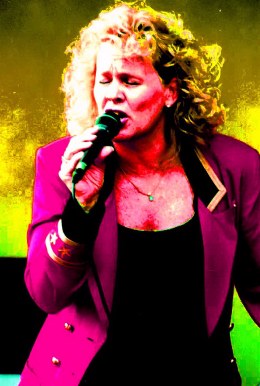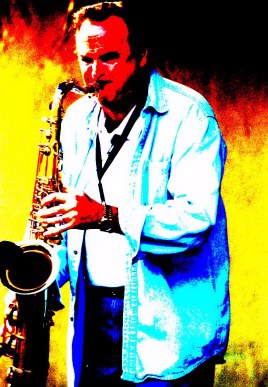 Miss Baby Blues & Her Favorite Sax Man, Dr. John Oyler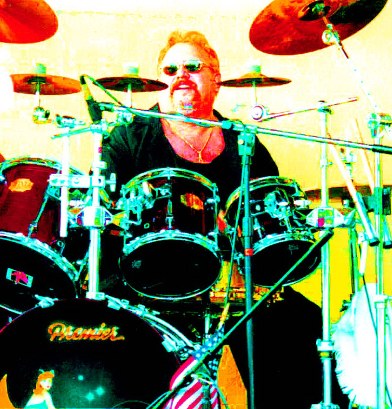 JoJo Drummer, always rockin'!!
Another Great Night At The Pierhouse !!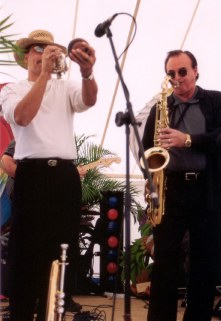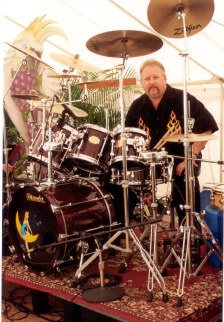 HOT HORNS!! JOJO DRUMMER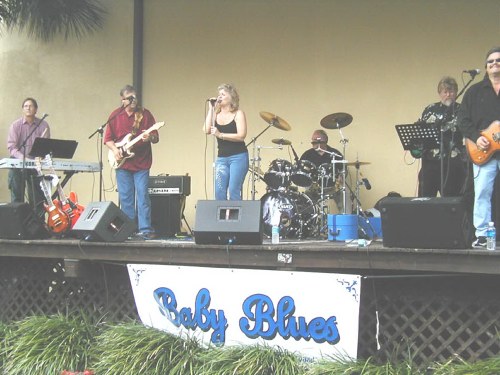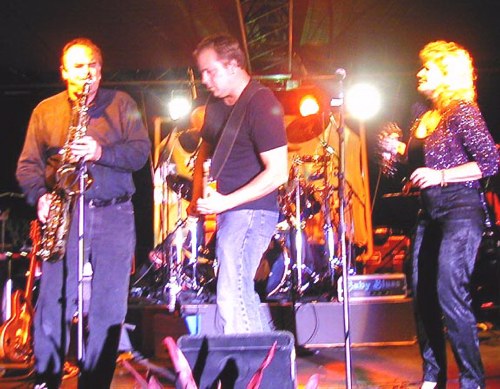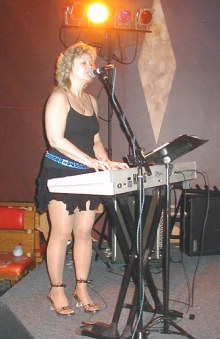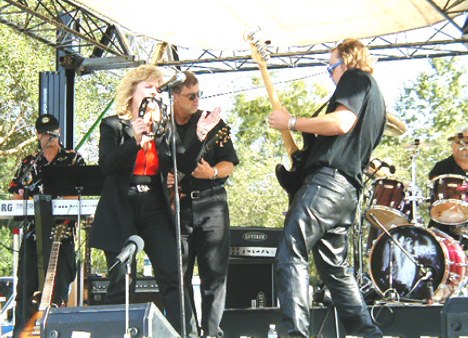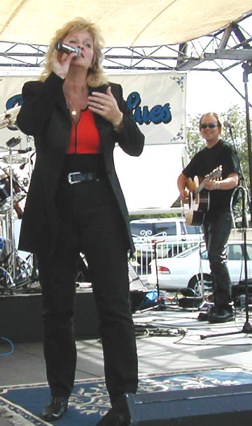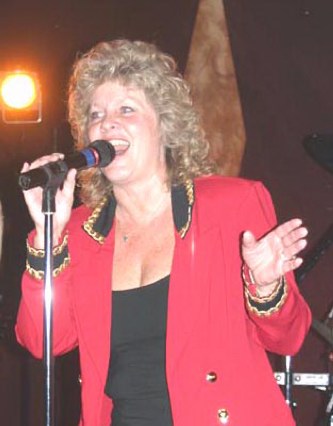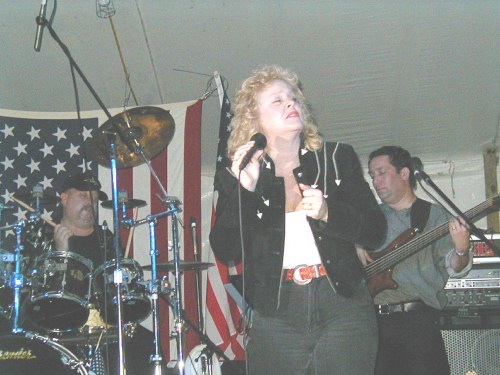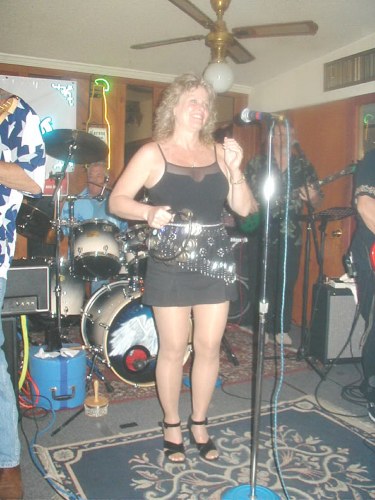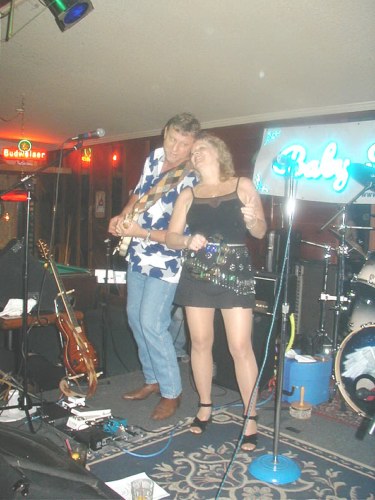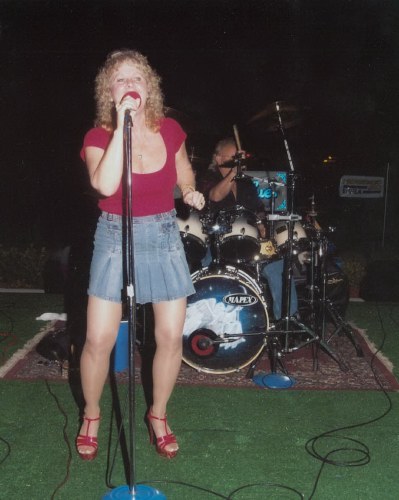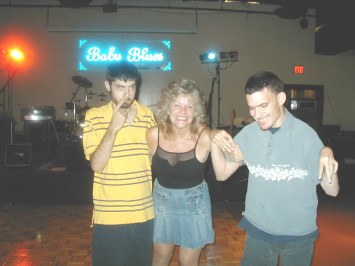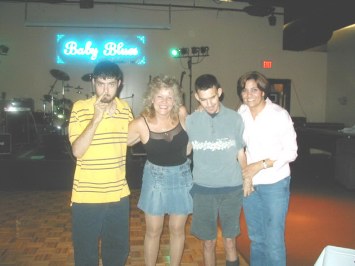 Miss Leslie, with her favorite fans, Sam, Phil, & Sally.
We love you! Thank you for coming out to see us !!!!!!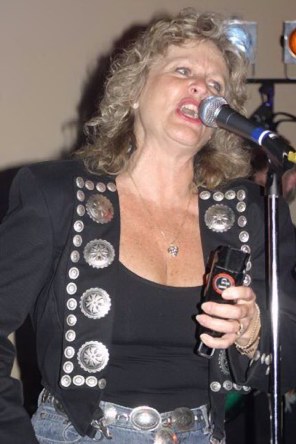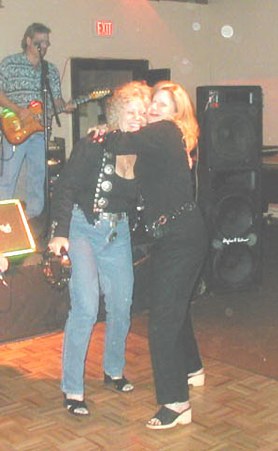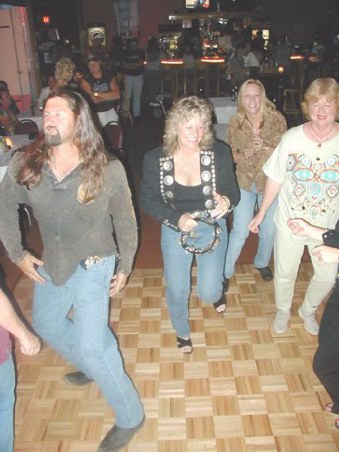 Once she leaves the safety of the stage, everyone comes up to
Miss Leslie, and that's what make a Baby Blues show funnn!!!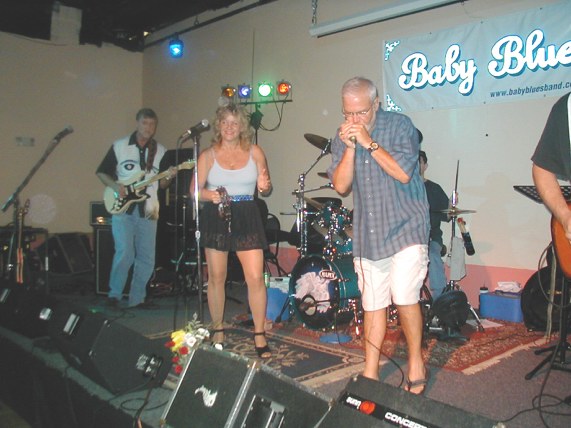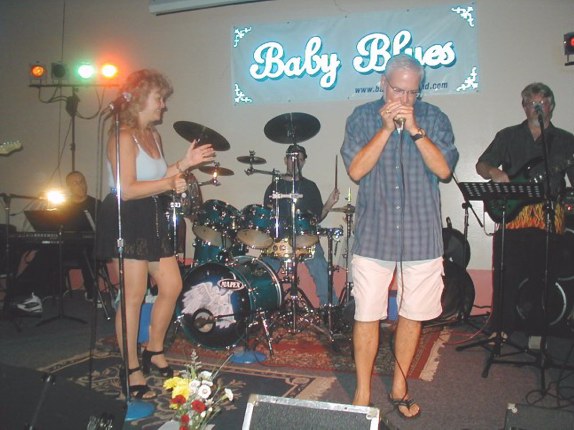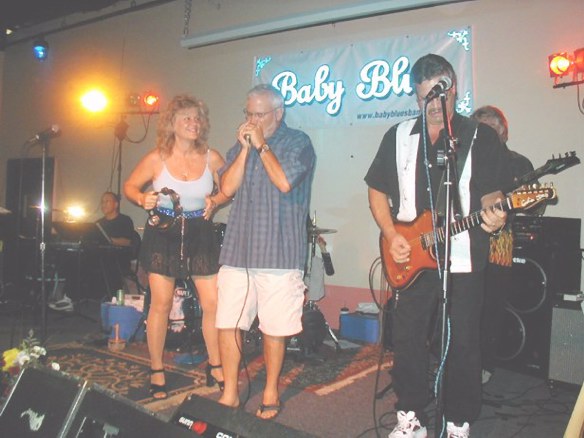 Our buddy, Dale Elkins, former harp player with the Ozark Mtn.
Daredevils & Lynyrd Skynyrd, drops in to blow with us on some of
our shows. He's always a treat for everyone. Thanks Dale!!!!!!!!!!!
So, you can see you have to keep checking back with us. You just never
know who will show up on stage with BABY BLUES. We have a lot
of coooooool friends!!! Seeya at the next show...